She's hot, obviously...
But today her primary coil cought fire!
I covered the secondary coil in translucent tape in order to prevent flashovers. But they're still there, see the video:
http://webmshare.com/play/6MAWD
After approximentaly 30 minutes of running, the volume dropped as the primary winding started burning so I had to blow out the damn fire! Then, the circuit breaker tripped.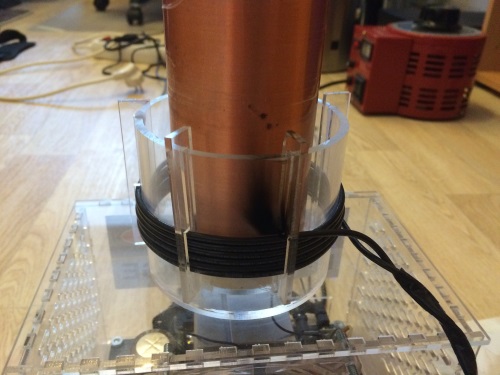 So, Even though I taped the secondary, I still got not only flashovers, but strikeouts from certain spots of the secondary. Was it too damaged already?
What happened to the primary? I thought it was ok to run longer than a few minutes. Was it maybe the super glue that leaked all over the primary coil when I glued it together?